We are a Burning Man theme camp started in 2015 that focuses on unlocking human intimacy among people through HUGS, MUSIC & EDUCATION regardless of race, age, gender, or sexuality.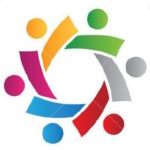 Hugs are essential to our health and in helping relationships thrive. HUGGZILLA focuses on using Hug therapy as a powerful way of healing, expression, and connection. Hug therapy combined with the universal language of music are powerful tools we can use to connect, explore, and express one's true self.
We could not be more excited to return Home to host our beautiful Playa citizens with HUGG workshops, dance parties, and a whole lotta LOVE! Get ready to expand your heart and mind while dancing in the dust together and gifting beautiful playa souls with our HUGG Flash Mobs!
HUGGZILLA's placement history
2019: 10:00 & Hyacinth
2018: 10:00 & Bender
2017: 10:00 & JuJu
2016: 10:00 & High Renaissance
2015: 10:00 & Donniker